At the occasion of the 120th birthday of Joris Ivens and the 50th anniversary of the debut of the film The 17th Parallel, The People's War (Joris Ivens and Marceline Loridan-Ivens, 1968) the VietNam Film Institute in collaboration with the European Foundation Joris Ivens are organizing an international Ivens-seminar in Hanoi on 22-24 November. Renowned (film) scholars from Vietnam, Canada, USA, Australia, Indonesia, China and The Netherlands will provide an impulse to the Ivens Studies around the world. Former Vietnamese collaborators of Ivens and Loridan-Ivens will testify about the production of the four war films made between 1963 and 1970 and its importance today. The motto of the Ivens seminar is: 'Joris Ivens and the Vietnam War – Looking back in history for a better future'. This website offers information about this seminar: the program and schedule, abstracts of the lectures, information about scholars and signing up for people who are interested in attending the seminar at the Hanoi Trade Union Hotel.
SIGN IN:
PROGRAM

Dedicated to Joris Ivens (1898-1989) and Marceline Loridan-Ivens (1928-2018)

November 22-24, 2018, Hanoi, Vietnam
Venue : Vietnam Trade Union Hotel
Address: 14 Tran Binh Trong Street, Hoan Kiem District, Hanoi, Vietnam

For information in Vietnamese: files/Symposium_booklet_version_5-11-2018_TM_TT_CC_BI_THUYT_TRNH.doc
______________________________________________________________
DAY 1, Thursday 22nd of November

Inaugural Session
Chief Guest: Vice Minister of Culture, Sports and Tourism, Government of Vietnam
Mrs. Elsbeth Akkerman, Ambassador of the Kingdom of the Netherlands
Chair: Prof. Tran Luan Kim, Former Director of Vietnam Film Institute
Rapporteur : Mr. Le Tuan Anh , Vietnam Film Institute (VFI), Mr. Harko Wubs, European Foundation Joris Ivens (EFJI

08.00 – 8.30 : Guests arrival and registration
08.40 – 9.15 : Documentary screening " Joris Ivens and the Wind from Vietnam" (35')
09.20 - 9.30 : Welcome Address by the Director of the Vietnam Film Institute (10')
09.30 - 9.40 : Address by the Vice Minister of Culture (10')
09.40-09.50 : Address by the Ambassador of the Kingdom of the Netherlands
09.50.10.00 : Address by the Director of the European Foundation Joris Ivens

10.00-10.15 : Tea break

Session 1
10.15 – 11.30 : Presentation (75')

- Mr. Bui Dinh Hac (Vietnam), former member of Ivens's crew to Vinh Linh (Memory of Teamwork with Joris Ivens on the battle field) (10')
- Mme. Nguyen Xuan Phuong (Vietnam), Former assistant and Translator to Joris Ivens (Memory of the Journey with Joris Ivens and Marceline to Vinh Linh (25')
- Mr. André Stufkens (The Netherlands) : Joris Ivens: 'Politics & Art' (also Dutch Art ( 25')
- Mr. Dang Nhat Minh, Director - People's Artist (Vietnam): The poetry, The Iron and Cinema Direct in Joris Ivens' films.(15')
11.30 –11.45 : Open discussion - Closing remarks by the Chair

12.00 -13.00 : Lunch

Session 2
Chair: Prof. Tran Luan Kim, Former Director of VFI
Rapporteur : Mr. Le Tuan Anh (VFI), Mr. Harko Wubs (EFJI)

13. 15-14.30 : Presentation (75')

- Prof. Thomas Waugh (Canada) - Genre, Gender and Technology: the Indochina chapter (1965-1970) in the context of the Ivens oeuvre (25')
- Prof. Ariel Heryanto (Australia), Indonesia Calling and Unfinished Decolonisation (25')
- Prof. Jane Gaines (USA): Comintern, the workers movement in the 1930s and Joris Ivens (25');

14.30-14.45: Open discussion

14.45-15.00: Tea break
15.00-15.50: Presentation (50')
- Mr. Pham Hong Thang (Vietnam): History of Vietnamese Documentary from 1954 to present, its characteristics and future perspectives (25');
- Mr. John Hughes (Australia): Joris Ivens in Australia, history and and its impact ; Australian film culture today and future perspectives (25')

15.50-16.00: Open discussion
16.00-17.00: Documentary "Marceline , Une Femme, Un siècle" (Cordelia Dvorak 55'), with courtesy of ELDA Productions, Paris
17.00-17.15 Closing remarks by the Chair
______________________________________________________________

DAY 2, Thursday 23rd of November

Session 3
Chair: Mr. Andre Stufkens, Former Director of EFJI
Rapporteur: Mr. Le Tuan Anh (VFI), Mr. Harko Wubs (EFJI)

08.15-08.30: Guests arrival
08.30- 09.50 Presentation (80')
- Ass. Prof. Liang Luo (China/USA): The Avant-Garde in China and global networks; Chinese documentary film culture today and its future perspectives (25')
- Mr. Ad Spijkers (The Netherlands): Solidarity Films of Joris Ivens and the anti- war movement in 1960's and 1970's, from solidarity to economic ties (25')
- Mr. Nguyen Nhu Vu, Director (Vietnam) - Ivens' Filming Method of Spontaneous Scenes in the 17th Parallel, the People War. (10')
- Mr. To Hoang , Journalist (Vietnam) : War Memory (Vinh Linh 1967) (10')
- Mr. Pham Viet Tung, Director (Vietnam): Joris Ivens' Lecture (10')
09.50-10.00 : Open discussion and Closing Remarks by the Chair
10.00 : Closing ceremony by the representatives of Vietnam Film Institute & of the European Foundation Joris Ivens
Tea and Coffee

11.15-12.15: Lunch
Miscellaneous
An information stand with brochures, catalogues and other printed material can be prepared. As background a screen can be installed which shows film footage of the films of Joris Ivens produced on Vietnam and other relevant film material from earlier days.

This symposium is made possible thanks to the support of the Netherlands Film Fund

___________________________________________________________________________________________________________________________

ABSTRACTS & INFO ABOUT THE KEYNOTE SPEAKERS

______________________________________________________________

DAY 1, Thursday 22nd of November


1- My Memories of filming The 17th Parallel, the People's War with Joris Ivens
Mr. Bùi Đình Hạc, People's Artist, Former feature film director and collaborator of The 17th Parallel

In February 1967 Joris Ivens returned to Vietnam to make "The 17th Parallel, the People's War". He proposed to collaborate with me. I was Film Director of "Water Flows to Bac Hung Hai". The film is awarded Gold Medal at the International Film Festival in Moscow by the Jury and Ivens was Chairman. During the war, foreign filmmakers who came to Vietnam often choosed places in cities like Hanoi, Haiphong,.. Ivens opted for Vinh Linh, a fierce spot of fighting. He wanted to get real images of ordinary people and farmers' lives to describe their feelings and thoughts in the war zone. The film has a historical realism. I was assigned by Ivens to film farmers' life with their children in tunnels. This year is the 50th anniversary of the Premiere of "The 17th Parallel, the People's War" in Paris in 1968. Recalling these memories of working with the Dutch famous filmmaker Joris Ivens touched me so much. Ivens deeply impressed me and other Vietnamese filmmakers as well.


About Mr. Bùi Đình Hạc,
He was born in 1934 and graduated from Hanoi National University of Cinema and from University of Cinema of the Soviet Union. As a filmmaker and former Director of Vietnam Cinema Department.he is awarded with different Prizes for documentaries (Nguyen Van Troi Forever!; Saigon in May 1975; Nguyen Ai Quoc and Lenin (1979); Path to the Fatherland (1980); Ho Chi Minh, a Portrait (1990)–the film used Nguyen The Doan's film materials); He produced some feature films: Nguyen Van Troi (1966); Path to the Hometown (1971); Flower Thien Ly (1973). In 1959 he was is awarded with the Golden Medal for the documentary "Water Flows to Bac Hung Hai".
- is awarded with different Prizes for documentaries (Nguyen Van Troi Forever!; Saigon in May 1975; Nguyen Ai Quoc and Lenin (1979); Path to the Fatherland (1980); Ho Chi Minh, a Portrait (1990)–the film used Nguyen The Doan's film materials);
At the request of Joris Ivens, quite remarkable, because he was mainly a feature film director, Mr. Bùi Đình Hạc in 1967 joined the film crew of The 17th Parallel, the People's War". In 1998 he produced "Hanoi, 12 Days and Nighs" to celebrate the victory of Hanoi-Dien Bien Phu in aerial battle 1972. This is the first time Vietnam used foreign modern technology of filmming. The film was screened at several film festivals (Iran, Fuokoka-Japan; Cairo – Egype and in Pyong Yang -North Korea). In -2007 he is awarded with the Ho Chi Minh Prize and is honoured "People's Artist"

2- The Journey with Joris Ivens and Marceline to Vinh Linh
Mme. Nguyễn Thị Xuân Phượng,assistant to Joris Ivens and Marceline Loridan-Ivens, President of the Association of Vietnamese Veteran Filmmakers

One Day in February 1967 after the first meeting with Joris Ivens and Marceline at the President Palace, our journey for "the 17th Parallel. The People's War" began. For me the Vinh Linh Journey with its stories will remain forever. They all appear one by one in my memory , roads and ferries under bomb attacks, first night in Vinh Linh's tunnels, the flag pole at the divided line between North and South, a newborn in the tunnel, a nine years old boy holding a rifle,….I had the chance to join this film trip with special people like Joris Ivens and Marceline, to share life with them and colleagues, friends, other people around me with love, tenderness, affection, solidarity, brotherhood, sacrifice protecting each other, to witness the courage of Vinh Linh people in the struggle defending their land. I am grateful for all and learned more than I wished. This journey has changed my life. After few months back from the trip, I decided to leave behind the confort I enjoyed to become a filmmaker on the battle field. I was 37 and have 3 children.




About Xuan Phuong
Ms. Xuan Phuong was born near Hue in 1929. She left home at the age of 16 joining the Vietminh and becoming a barefoot revolutionary in the jungle. She studied medicine and has been a chemist, physician, journalist, filmmaker, touring service operator, and art gallery owner/director as well as a wife and mother of three sons. In 1964 she was asked to assist Joris Ivens during the shooting of his films as his translator (French-VietNamese), but soon she did much more. Inspired by Ivens she became a filmmaker herself. After her retirement she opened one of the first private art galleries in Ho Chi Minh City of which she is the owner and manager active until today. With this Lotus Gallery she presents Vietnamese painters around the world, especially in France. In 2004 she published her autobiography 'Ao Dai: My War, My Country, My Vietnam'. The French government awarded her in 2011 with the 'Legion d'honneur' for her efforts improving the relationship between Vietnam and France through art and culture.

Joris Ivens with the film crew of Le ciel, la terre, 1963. Second from right: Ms. Xuan Phuong



3- Joris Ivens: 'Politics & Art' (especially in the light of Dutch Art)
André Stufkens, senior advisor European Foundation Joris Ivens

The film oeuvre of Joris Ivens with some eighty films between 1912 and 1988 is extreme and unique, reflecting an extreme 20th century, the age of ideological wars, connecting countries, cultures and migrants with each other on a global scale. Ivens is one of the global nomads, crossing geographical, political and cultural borders, who created modernity in art & culture. In the reception of his work scholars often present the extremities of his oeuvre as seemingly insurmountable oppositions. For instance: documentary film versus fiction, poetry versus politics, propaganda versus art, avant-garde versus committed documentary or communist versus capitalist. Joris Ivens himself more then once opposed strongly to this analysis and declared that there is no difference between Ivens the poet, Ivens the political filmmaker or Ivens the activist. In fact his entire body of work show an extraordinary strong organic consistency from the very beginning until the end, relating a rich variety of completely different film styles, modes, themes, subjects and film technologies with each other. According to this concept politics and art are intense connected. Which role did art play in Ivens' films and how is art connected to politics? And what similarities can be seen between Ivens' films and Dutch art, this world famous tradition in the visual arts with familiar names as the Van Lymborch brothers, Breughel, Vermeer, Rembrandt, Van Gogh and Mondriaan?




About André Stufkens
André Stufkens has been director of the European Foundation Joris Ivens in Nijmegen between 1997 and 2017. He studied at the Academy for Visual Arts in Arnhem and teached arts, photography, film and art history. As an archivist he succeeded in expanding the Joris Ivens collection with 200% and created a platform for on-line consultation of the Ivens-documents. The Foundation initiated and/or supported during the past twenty years activities in 43 countries. He published about Joris Ivens books, like: Passages (1999), Cinema without Borders. The films of Joris Ivens (New York 2002),Joris Ivens Wereldcineast (translated in German, Czech), organized exhibitions, restored 21 of Ivens' films for the award winning Joris Ivens, Filmmaker of the World DVD box (Il Cinema Ritrovato Best DVD Award 2009, Bologna). He is the co-founder, president and director of the Maelwael Van Lymborch Foundation, promoting the art of these world famous medieval artists, originating from Nijmegen, who created highlights of the International Gothic like the Book of HoursLes Très Riches Heures du duc de Berry (1411/12-1416). He initiated and produced an international scholarly series of books about their art and lives, the Maelwael Van Lymborch Studies, in conjunction with the Rijksmuseum (Amsterdam) and Radboud University (Nijmegen). In 2016 he published a history of the Netherlands Filmmuseum (EYE, Amsterdam), the national filmarchive and its founder Jan de Vaal. At the moment he is senior advisor of the European Foundation Joris Ivens in Nijmegen. In 2010 he was awarded with the royal medal Knight in the Order of Orange-Nassau and received the Culture Prize of the Prince Bernhard Fund in the Province of Guelders.

4- The Poetry, Steel and Cinema Direct in Ivens' films
Mr. Đặng Nhật Minh, People's Artist Director and former President of the Vietnam Cinema Association
The first time I met Joris Ivens in July 1959 when he is the Jury's chair for Documentaries at the Moscow International Film Festival. The film The Water Flows to Bac Hung Hai made by Bui Dinh Hac won the first prize at this festival. Soon after, Joris Ivens talked about the film as follows: Human power, with rudimentary means, with a passionate labor enthusiasm unprecedented, is reflected in the film that conquer the jury. For that reason, the film deserves a gold medal (that year the film the Sea Conquerors by Roman Karmen was awarded the Silver Medal). In 1965 I met him for the second time when Joris Ivens came to Vietnam to film, I was working at the Vietnam Film School. I was assigned by the school with a group of students to make a 50-minute documentary about geologists working on geological mapping of Vietnam. The film was finished at the right time Joris Ivens back from Vinh Linh, the school invited him to watch. After watching, he made no comment except for the encouragement to young filmmakers.
In 1986, when I was in France to study cinema, I was able to watch the films of Joris Ivens. His first film I saw in Paris was "The Seine meets Paris." The poetry of the film occupied my whole soul. The verse of poet Jacque Prevert was soaked at the end of the film impressed me: There was a love affair, There was suffering, Partially forgotten, There was once the Seine, There was a life ... Il etait une fois l'amour / Il etait une fois le malheure / il etait une fois l'oublie / Il etait une fois la Seine / Il etait une fois la vie ... This is the pinnacle of poetry in the field of documentary. The combination of poetry, music and pictures as in The Seine meets Paris, only Joris Ivens pioneered. I realized that there is not only poetry, but also the iron in Iven's films. I have not seen his Spanish Earth , but only his footage about Vietnam such as The 17 parallel, People's War ; Le Ciel, La Terre ; Far from Vietnam I can see the steel in his films. I want to emphasize the style of Joris Ivens. It's the Cinema Direct style ( direct filming , direct recording at the scene). Earlier in Joris Ivens's time, there was in Russia the style Cine-Eye or Cinema Verité initiated by Soviet filmmaker Dziga Vertov. At the same time with Joris Ivens, there was a style of documentary in Russia which was initiated by Roman Karmen, a Soviet filmmaker. I believe that they are close friends, have respect to each other, but their artistic views are not the same.


About Mr. Đặng Nhật Minh
He was born in 1938 in Hue. His father is Professor Doctor Dang Van Ngu, his mother is a nurse. He studied Russian in Soviet Union for 2 years and became a translator for the Soviet films for the Vietnamese. In 1965 he started to make documentary films and in 1978 he began with making feature films. In 1976 he followed an internship on cinema in Bulgary and in 1986 in France. In 1989 he was elected the President of Vietnam Cinema Association (term 1989-2000). He is a People's Artist Director and the author of many films awarded domestically and internationally: Prize Nikkei Asia Prize of Newspaper Nihon Keizai Shimbun in Japan (1999); Life Achievement Award at Gwangju International Film Festival, Korea (2005); the film When October comes elected to be one of Asian best eighteen films of all time by CNN (2008); to be awarded by Academy of Sciences and Motion Pictures (USA) in 2010 for best contribution to Vietnamese cinema, KIMDAEJUNG NOBELPEACE FILM AWARD in Korea in 2013, prize Lycorn d'Or at Amiens (France) for his whole cinema career.

5- Genre, Gender and Technology: the Indochina chapter (1965-1970) in the context of the Ivens oeuvre
Thomas Waugh, Concordia University, Montreal, Quebec Canada.

Joris Ivens' and Marceline Loridan's five Indochina films (1965-1970) constitute a unique episode in a prolific career of documentary production spanning almost 80 years: Le Ciel, la terre [The Threatening Sky /the sky, the earth], 1966; Loin du Vietnam [Far From Vietnam], 1967; Le 17me Parallèle [The 17th Parallel], 1968; Le peuple et ses fusils [The People and their Guns], 1970; and Rencontre avec le président Ho Chi Minh [Meeting with President Ho Chi Minh], 1970. But these films also embody much continuity, of course, with the artistic and political themes and tendencies of an exceptional contribution to world cinema. In this brief overview, I would like to trace certain generic continuities in these works in relation to other chapters in Ivens' career, accent emerging themes and structures around gender that he discovered and reinforced in Vietnam, and cast light on the shifting technological and political landscape of the 1960s—in Europe and around the world. Although three of these films suffer from neglect and almost total inaccessibility, together the five works offer an opportunity to historicize and revisit a remarkable artistic testimony and collaboration.




About Thomas Waugh
Thomas Waugh is a Distinguished Professor Emeritus, School of Cinema and Interdisciplinary Studies in Sexuality, Concordia University, Montreal, Quebec Canada. His PhD dissertation from 1981 (Columbia University, New York), entitled 'Joris Ivens and the Evolution of the Radical Documentary', already focussed on Ivens' film oeuvre – although only his films until 1945 – and the role of political committed cinema. His research publications and teaching on documentary have also touched on Quebec direct cinema, the National Film Board of Canada, independent work from India, and committed cinema. His interests in sexual representation span queer film and video, pornography and homoeroticism in moving image media as well as photography and graphic art,Canadian and Quebec cinema, and HIV/AIDS. Waugh's books include the anthologies, Show Us Life: Towards a History and Aesthetics of the Committed Documentary (1984) , Challenge for Change: Activist Documentary at the National Film Board of Canada (with Michael Baker and Ezra Winton, 2010), The Perils of Pedagogy: The Works of John Greyson (with Brenda Longfellow and Scott MacKenzie, 2013), and I Confess: Constructing the Self in the Third Sexual Revolution (with Brandon Arroyo, forthcoming 2017); the collections The Fruit Machine: Twenty Years of Writings on Queer Cinema (2000) and The Right to Play Oneself: Looking back on Documentary Film (2011);the monographs Hard to Imagine: Gay Male Eroticism in Photography and Film from their Beginnings to Stonewall (1996), The Romance of Transgression in Canada: Sexualities, Nations, Moving Images (2006), Montreal Main (2010), and the edited art books Outlines:Underground Gay Graphics From Before Stonewall (2002), Lust Unearthed: Vintage Gay Graphics from the Dubek Collection (with Willie Walker, 2004), Gay Art: A Historic Collection (scholarly edition, with Felix Lance Falkon, 2006), and Comin' At Ya! The Homoerotic 3-D Photographs of Denny Denfield (with David L. Chapman, 2007). Waugh's current research interests are an interdisciplinary approach to confessionality. He is also co-editor with Matthew Hays of the series of 19 monographs Queer Film Classics (Arsenal Pulp Press, Vancouver). He was the founder of the Concordia Community Lecture Series on HIV/AIDS 1993-2017, and of the Queer Media Database Canada-Quebec, 2006-.
His The Conscience of Cinema: The Works of Joris Ivens 1912-1989 (2016) was awarded with the Katherine Singer Kovács Book Award for outstanding scholarship in cinema and media studies on March 28th, during the 2017 annual meeting of The Society for Cinema and Media Studies (SCMS) in Chicago. This book can be read through Open Access: http://en.aup.nl/download/9789048525256.pdf

6- Indonesia Calling and Unfinished Decolonisation
Ariel Heryanto, Monash University, Melbourne (Australia)

Indonesia is the world's first colony of Europe to declare its independence in 1945, soon after the end of World War II. In the years that followed, this self-proclaimed independence was met with military aggression from its former colonial power, The Netherlands. Indonesia survived the attack, and it gained full sovereignty in 1949, thanks to the trans-national support and solidarity from many governments and non-government groups. One of the earliest and critical forms of support was the collaborative efforts of multi-national maritime workers in Australia and Joris Ivens-led team who produced a documentary film, Indonesia Calling (1946).
However, Indonesia's decolonisation did not complete in 1949. In fact, contemporary public life in Indonesia appears to be stuck in a semi-colonial state of mind. In the pursuit of an 'authentically Indonesian' nation-state, for decades Indonesians have denied the civil rights of fellow citizens for allegedly being less authentically Indonesian. A key to the longstanding efficacy of such exclusionary ethno-nationalism is the failure to recognise the trans-national solidarity that helped give birth to independent Indonesia. For these reasons, revisiting the broader context of Ivens's Indonesia Calling has the great political value in looking at Indonesia today, and imagining a better Indonesia in the future.




About Ariel Heryanto
Ariel Heryanto is Herb Feith Professor for the Study of Indonesia, and Director of Monash Herb Feith Indonesian Engagement Centre. He is also affiliated Anthropology at the School of Social Sciences.
Ariel's long-standing contribution to the international scholarly community has been distributed in three broad and related areas: (i) the everyday politics of identity; (ii) trans-regional collaborations for building a post-Cold War Asian studies; and (iii) a search for innovative dialogues between area studies and the "new humanities", particularly cultural studies, media studies, and postcolonial studies. While Indonesia is the country he knows best, he is keen on comparative studies across Asia and beyond. In 2016 he was invited to study and teach for half a year at the KITLV/Royal Netherlands Institute of Southeast Asian and Caribbean Studies about decolonisation in Indonesia and its relationship with Australia and Joris Ivens first anti-colonial film Indonesia Calling. It resulted in the lecture 'Decolonializing Indonesia: The Left and Indonesia Calling'. In the summer of 2017 he lectured about the same subject in Jakarta. Video recording of his lecture on YouTube has attracted more than 81,000 views..
He is the author of Identity and Pleasure; the politics of Indonesian screen culture, Singapore: NUS Press (2014); State terrorism and political identity in Indonesia: Fatally belonging, London: Routledge (2007), editor of Popular culture in Indonesia: Fluid identities in post-authoritarian politics, London & New York: Routledge (2008. His current research investigates Indonesia's postcoloniality. Hundreds of his published writings, in English and Indonesian, are available for download at https://arielheryanto.wordpress.com/.

7- Joris Ivens and the International Film and Photo Leagues
Jane M. Gaines, Columbia University (USA)
A century ago, the Internationale Arbeithilfe (IAH) was founded by Lenin in Berlin in with the goal of supporting workers and their families worldwide. The Comintern-linked IAH also began to take on cultural responsibilities, in Soviet Russia distributing German films around 1922. By 1929 in Germany, Weltfilm, a group connected to the IAH, expanded to make workers' newsreels as well as short documentaries. The same year, The Proletarian Film League of Japan or Prokino was founded, lasting between 1929 and1934. From exhibiting and distributing Soviet films they evolved into still photography and newsreel production groups. When they became producers, the IAH was by 1930 supporting these workers' photo leagues established not only in Germany and Japan but in Great Britain, France, Switzerland, Czechoslovakia, Austria, the Soviet Union, the United States, and the Netherlands.
As part of a larger project that revisits the connections between these leagues, I look at Joris Ivens and the Netherlands where the Vereeniging voor Volkstuur (VVVC)
began by exhibiting and distributing Left-wing films and were by 1930 producing newsreels.
With his trips to the Soviet Union and later the U.S. Ivens contributed to this international effort and in re-tracing his 1930s activities we begin to grasp the utopian political goals shared across continents. Here is what Ivens's scholar Tom Waugh calls the "utopian dream of community use of film as an instrument of change." How exactly did Ivens contribute to the internationalization of this dream? As German Comintern organizer Willi Muzenberg expressed it at the 1925 Berlin congress, they wanted above all to "link the Western proletariat with the proletariat of the East."


About Jane M. Gaines
Jane Gaines is professor in the Film Program and the Institute of Comparative Literature and Cultures School of the Arts at Columbia University in New York. She is the award-winning author of two books: Contested Culture: The Image, the Voice and the Law and Fire and Desire: Mixed Race Movies in the Silent Era, both of which received the Katherine Singer Kovacs prize from the Society for Cinema and Media Studies. She received an Academy of Motion Picture Arts and Sciences Scholarly Award for her book on early cinema, Fictioning Histories: Women Film Pioneers and is working on The Documentary Destiny of Cinema. She has published articles on intellectual property, documentary theory, feminism and film, early cinema, fashion and film, and critical race theory in Cinema Journal, Screen, Cultural Studies, Framework, Camera Obscura, and Women and Performance. She founded the Women Film Pioneers digital archive published by Columbia University Libraries in 2013. This research was supported as well by a Radcliffe Institute for Advanced Study Fellowship.
Biography
She received her Bachelor's, Master's and Ph.D. degrees from Northwestern University.
Prof. Gaines taught at Duke University where she founded the film program and was Luce Distinguished Professor at Vassar College as well as Kersten Hesselgren Honorary Chair at the University of Stockholm. Together with Michael Renov she founded in 1993 the Visible Evidence: Strategies and Practices in Documentary Conference, which has been one of the most influential conferences for film and media professionals all over the world. Visible Evidence is a "collective" in the best sense of the term—representing a wide and interdisciplinary range of global documentary scholarship—and has become the annual travelling event attended by film and media scholars, critics, filmmakers, film programmers, curators, and other professionals involved in the study and practice of documentary film and media. Visible Evidence today has a membership of nearly nine hundred, spread over a large part of the globe.
8- History of Vietnamese Documentary from 1954 to present, its characteristics and future perspectives
Mr. Phạm Hồng Thăng
Foreign Cinema was introduced to Vietnam late nineteenth century. At the beginning of the twentieth century, a number of people tried to bring this genre of art to Vietnamese public. Some studios were founded. For instance Huong Ky Studo. Although Huong Ky Studio did not last long, it was considered as the first start of Vietnamese Cinema. Immediately after the declaration of Independence in 1945 from French colonization , Vietnam had to carry out a resistance of 9 years against the colonialists who wanted to regain its colony. This period of resistance was marked the beginning of the Revolutionary Documentary of Vietnam (1945-1953). On 15 March 1953, President Ho Chi Minh signed a Decree nr. 147/SL marking the birth of Vietnam Revolutionary Documentary (1954 - 1975). During this stage Vietnamese documentaries mainly reflected images of life and struggle of the whole nation in the fight for liberation and independence. Documentary films provided reportages, real images of what was happening and disseminated the Party's Ideology to the people. From 1965-1975 documentaries focused on building images to praise the spirit for national unification in the fight against American aggression. For instance, "On the Crest of the Waves, Facing the Storm"; "Water Flows to Bac Hung Hai"; "The Citadel Vinh Linh"; "The Electric Line to the Song Da Construction Sites", …
The war ended in 1975. In the period 1975-1986 Vietnam was again facing two wars, against Khmer Rouge in Cambodia in the South border and China in the North. At the same time Vietnam heavily suffered the American and Western Embargo. The country economy was in crisis. Serious social issues were often in debate. Documentary filmmakers were facing many problems, no fund, outdated equipment. They produced criticism films, for instance, "Report on Humaneness….. A number of films were banned . They were considered as above the limit. After the Reform "Doi Moi" starting in 1986, these films have been screened for public and received lots of support. Thanks to this Reform Policy, Vietnamese documentary filmmakers have opportunities to expand international relationships with America, Canada, France, China, …… which created a new direction development for Vietnamese. A number of films developed during this period have got some successful achievements in artistic and content quality at films festival at home and abroad like "Return to Ngu Thuy"; "Madame Nam Khung"; "Hometown"; "The Violin Sound in My Lai",………The open door policy has helped the new Vietnamese generation to possess a new approach and filming method and to develop the Vietnamese documentary to a higher level.
About Mr. Phạm Hồng Thăng
He is film director, journalist and Head of Film Script Department, National Documentary and Scientific film Studio, Hanoi
9- Joris Ivens in Australia; Indonesia Calling and the voice of independence
John Hughes, University of Melbourne / RMIT University

Joris Ivens arrived in Australia early in 1945 as the Film Commissioner for the Netherlands East Indies government-in-exile, located in Australia, as during WW2 this Dutch colony – later to become Indonesia - was occupied by the Japanese. On August 17, 1945, two weeks after the USA atom bombing of Hiroshima and Nagasaki, and the Japanese surrender, independence leaders Sukarno and Hatta declared the Republic of Indonesia. Two weeks later Ho Chi Minh proclaimed the Democratic Republic of Vietnam (September 2, 1945). When the Dutch moved to reoccupy their former colony, Indonesians in Australia under Dutch command went on strike, and Australian, Indian and Chinese workers supported them. Joris Ivens also 'walked off'. He resigned as Film Commissioner, in protest against his government's actions, and, with a diverse team of creative collaborators, began to make Indonesia Calling. The film helped to create a fertile ground for later independent filmmaking. It also provoked a covert response from the state, both in the Netherlands and in Australia. Ivens was exiled and considered a traitor for decades until finally the Dutch acknowledged he was right to defend struggles against colonialism. Indonesia Calling (22 minutes, 50 seconds, 35mm) was a militant independent film made with limited resources but with passion and commitment. It showed that Independent filmmaking can give voice to resistance 'against the grain' of power. Today in Australia documentary filmmakers continue to seek an independent voice. [With excerpts from Indonesia Calling: Joris Ivens in Australia, John Hughes, 90 minutes, 2009]




About John Hughes
John Hughes (PhD, FAHA) is an Australian documentary filmmaker whose projects include television, media art practice, gallery installation and film work. His documentary film projects explore Australian film, Indigenous rights and political and cultural activism and histories. His published work advocates for the creative documentary. Hughes was Commissioning Editor, Documentary with SBS Independent (1999-2001). He has served on festival juries (IDFA 2001, Pacific Meridian, Russia, 2004, FIFO Tahiti 2011) and taught with Visual Arts Monash University, Victorian College of Art and Music, University of Melbourne, RMIT University and elsewhere. His documentary practice is acknowledged with industry and critical awards: the Stanley Hawes Award (2006), Joan Long Award, achievement in film history (2006), NSW Premier's History Prize (audio-visual 2007), Critics Circle Best Feature Documentary (2006) Australian Writer's Guild Best Broadcast Documentary (2010).
A producer, writer, director based in Melbourne John Hughes' film Indonesia Calling: Joris Ivens in Australia (90 minutes, 2009) premiered at IDFA, Amsterdam and screened on ABC TV in 2009. It was the third in a trilogy of films reflecting on film on the left in Australia: Film-Work (45 minutes, 1981) on the Waterside Workers Federation Film Unit (1954-58) and The Archive Project (98 minutes, 2006) on the Realist Film Unit in early post-war Melbourne. Other recent works Love & Fury: Judith Wright and 'Nugget' Coombs (2013, 28 minutes) ABC TV and for cinema Trespass 9:16 (Adelaide Film Festival commission 2015). His recent publications include The Archive Project: the Realist Film Unit in Cold War Australia (ATOM 2013), essays as book chapters and journal articles for Arena Magazine, Studies in Australasian Cinema, Senses of Cinema, Southpaw and Studies in Documentary Film. He was elected a Fellow of the Australian Academy of the Humanities in 2016. He is an Adjunct Professor, School of Media and Communication, College of Design and Social Context, RMIT University and Honorary Fellow, Faculty of Fine Arts and Music, University of Melbourne and is currently a Research Associate with the University of Canberra contributing to an ARC Research Project: 'The Utilitarian Film in Australia 1945-1980'. The Films of John Hughes: a history of independent screen production in Australia (Cumming, 2014) is published by ATOM. John Hughes' website: www.earlyworks.com.au
______________________________________________________________
DAY 2, Friday 23rd of November

10- The Legacies of Joris Ivens and the Interwar International Avant-Garde
Liang Luo, University of Kentucky, USA

As a transnational agent of avant-garde documentary and international socialism, Joris Ivens connected the interwar avant-garde with socialist cultural production in East Berlin, Paris, Beijing, and Hanoi. Before his departure for Paris in 1957, Ivens was orchestrating documentary films on international women's and workers' movements in East Berlin, collaborating with Paul Robeson, Bertolt Brecht, Dmitri Shostakovich, and Pablo Picasso across the "Iron Curtain." His documentary Zao chun (Before Spring, or Lettres de Chine), shot in China and narrated in Chinese, produced by the CNDFS in Beijing in 1958, brings to mind Chris Marker's landmark work Lettre de Sibérie (and Dimanche à Pékin), as well as Ivens's own poetic love letter to Paris, La Seine a rencontré Paris, an award-winning documentary made right before his departure from Paris for Beijing.
Joris Ivens and his generation of interwar international avant-gardists such as Bertolt Brecht, Hanns Eisler, Sergei Eisenstein, Yokomitsu Riichi, Federico García Lorca, and Tian Han were active in Amsterdam, New York, Berlin, Moscow, Tokyo, Madrid, and Shanghai at the post-WWI moment. For those who survived WWII, they became key players in the field of cultural production in East Berlin, Moscow, Paris, New York, Beijing, and Hanoi. This paper presents Joris Ivens and his contemporary international avant-gardists as protagonists in a shared political and cultural struggle from the post-WWI moment to the condition of the Cold War, with the Vietnam War serving as a "proxy war" at the center of the political divide, and probes their legacies for today's interconnected world.


About Liang Luo
Liang Luo is an Associate Professor of Chinese Studies at the University of Kentucky. She is the author of The Avant-Garde and the Popular in Modern China (University of Michigan Press, 2014), and recently published in English in Modern Chinese Literature and Culture and Frontiers of Literary Studies in China, and in Chinese in Literature and Culture and Film Studies. She is working on two book-length projects, The Humanity of the Non-human: Gender, Media and Politics in The White Snake, and Joris Ivens, the International Avant-Garde and Modern China. She has served as a book review editor for The Journal of Asian Studies and is on the board of the European Foundation Joris Ivens and Trans-Humanities (Ewha Institute for the Humanities, South Korea). At the University of Kentucky, she directs the International Village Living and Learning Program and serves on the Executive Committee of the KFLC, one of the longest-running foreign language and culture conferences in the United States.

11- Western world reactions and the solidarity movement in the 60's and 70's towards the Vietnam War. The case of the support from the Netherlands.
Adrian Spijkers, former official F.A.O. of the United Nations, advisor Medical Committee Netherlands Vietnam (MCNV) and European Foundation Joris Ivens

After World War II the former allies, the United States of America and the Soviet Union, became rivals for world domination. This led to the cold war. With the direct USA military involvement in Vietnam in the 1960´s, the country became a battle field of atrocities. To understand the truth of this war a movement in the West tried to bring the answers. Despite the danger to life, Joris Ivens and Marceline Jordan went to the frontlines in Vietnam. They filmed the daily reality of the struggle of the Vietnamese people to show this in the West. Their conscious work produced results. The film "Far from Vietnam" is showing the fight for justice and expressing the solidarity with the Vietnamese.
The British philosopher Bernard Russell convened in 1967 the Stockholm Tribunal. The Tribunal investigated and evaluated American foreign policy and military intervention in Vietnam. Film footage of Joris Ivens and Marceline were shown during this Tribunal. Joris Ivens supported the Dutch working group 'Film for Vietnam' and film equipment like Super 8 and 16 mm recording, projection were shipped to Vietnam. In the Federal Republic of (West) Germany there was also an active movement supporting Vietnamese cineastes. Jane Fonda, was invited to the Netherlands for several Vietnam manifestations. The Medical Committee Netherlands Vietnam was founded in 1968 to provide medical assistance to North Vietnam and the liberated areas in the South - 600 medical doctors, dentists and pharmacists supported the committee. Nijmegen, Joris Ivens´ city of origin, was an important focal point of the Vietnam movement. The victory of the Vietnamese people cannot fail to mention the international support and solidarity towards Vietnam during this war.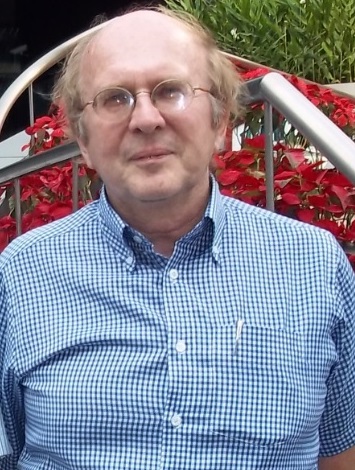 About Ad Spijkers
Adrianus (Ad) Spijkers' career, dedicated to the farmers of Asia and Africa, spans over more than three decades. The Food and Agriculture Organization of the United Nations (FAO) recognized his services by according the prestigiousB. R. Sen Award (2010), for his leadership in innovative interventions towards comprehensive food security. He worked in Vietnam, China, Cambodia, DR Congo, Bangladesh, Ghana, Zambia, Sudan and the United Arab Emirates.
Before joining FAO, he worked for the University of Nijmegen and NUFFIC (Netherlands University Foundation for International Cooperation) in the Hague during 1970's, especially covering Vietnam, Cambodia and Mozambique. Early in his career, he worked in the field in Portugal.
In the late '60's & '70's he coordinated several solidarity movements against the Vietnam war in the Netherlands. These were based in Nijmegen, (the hometown of Joris Ivens). The intellectual class were joining the need for the establishment of humanitarian organizations to help Vietnam. He assisted in the building of a large pre-fabricated hospital in the Centre of Vietnam. In the first decade after the war, the universities in the Netherlands set up programmes and provided scholarships for Vietnamese: hundreds of scientists and engineers working in the fields of health, pharmacy, technology, agriculture and irrigation were trained in the Netherlands through several large universities' projects.
His achievements in the UN include, among others, the expansion of FAO country programmes in challenging situations like those in Vietnam (covering 40% of UNDP's then annual country budget), China (promoting innovative pest control methods), Cambodia (fighting against illegal logging) and DR Congo (persuading FAO's 'peace boats' to carry humanitarian assistance and food to and from conflict zones).
Since his retirement from FAO/UN he continued his activities for several countries. He champions the principles of inclusive dialogue, people's participation and building multidisciplinary teams for novel interventions towards sustainable food security, natural resources management and inclusive social development. He assisted in the development of the Mekong Delta Plan in Vietnam, together with the Netherlands Cooperation. He did his M.A in Development Studies, Agriculture and Rural Development from the Institute of Social Studies (ISS), The Hague. As a retiree consultant Ad Spijkers is based in Nijmegen, the Netherlands and Hanoi, Vietnam. He is an advisor for the Medical Committee the Netherlands Vietnam and the European Foundation Joris Ivens.

12- Ivens' Filming Method of Spontaneous Scenes in the 17th Parallel, the People War
Mr. Nguyễn Như Vũ, People's Artist and Director of National Documentary and Scientific Film Studio, Hanoi

On March 15, 1953, President Ho Chi Minh signed Decree No.147 / SL establishing the "Vietnam National Company of Cinema and Photography", marking the birth of the revolutionary cinema of Vietnam. The first films were documentary films with priceless footage that have become historical witnesses of the heroic struggle of the Vietnamese nation.
When the struggle for national liberation and unification of the nation of Vietnam was in the most severe period, Joris Iven came to Vietnam. His visit and his filming method impressed Vietnamese filmmakers of the times, because there was only few Western reporters or filmmakers in Vietnam during the war.. Joris Iven's filming method of close subject, scene and light setup were useful lessons for Vietnamese documentary makers. Some of them had achievements at domestic and international film festivals.
Celebrating the 50th anniversary of the Premiere of " the 17th Parallel, the People's War" 1968-2018, is an opportunity for us to express our gratitude to Joris Ivens for his contribution to Vietnamese cinema and the world.


About mr. Nguyễn Như Vũ
He graduated from Cinematography Department of University of Cinema and Television of Posterdam in East Germany in 1984. From 1998-2002 he studied filming director at the Hanoi Academy of Theatre and Cinema. He Is honoured "People Artist" and awarded several times for best cinematography at diferent film festivals. He is Director of National Documentary and Scientific Film Studio, Hanoi.
13- War Memory (Vinh Linh 1967)
Mr. Tô Hoàng, Film Director and Film Critic
Vinh Linh's landscape 50 years ago was captured by American Pilot. It was similar like the moon landscape, but was covered by bomb craters created by American bombs, and not by the volcano. The whole Vinh Linh was completely destroyed. No houses. No trees. But Vinh Linh still survived. Their lives went on underground. Despite this atrocity Joris and Marceline came to Vinh Linh and succeed in making "The 17th Parallel, the People's War".


About Mr. Tô Hoàng
From 1961 until 1964 he studied literature at the Hanoi University of Pedagogy. He is a writer, film director of documentary & reportage as well as a journalist, who specializes in film and television criticism. In May 1964 he joined the army and became a ground artillery officer in two battlefields: Road 9 in Khe Sanh (1967-1968) and Central Highland (1969-1975); From 1979 until 1986 he studied at the Film Director Department for Reportage and Documentary of the National University of Cinema in the Soviet Union (VGIK).
14- Joris Ivens Lecture
Mr. Pham Viet Tung

<<